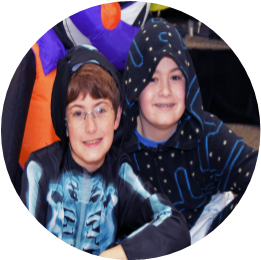 Join us on Tuesday, Oct. 30 for our Annual Trunk or Treat.
This is always a lot of fun for our children, church, and community.
5:30-6:30  Hotdog and chili supper-FREE!!
6:30  Trunks open for Trunk or Treat
Due to the on-going renovation project our Trunk or Treat will look a little different this year. We apologize for the frequent changes to plans, but here's the current plan. Please note:
#1  Trunk or Treat will be held in the upper portion of the parking lot, near the garden.  Trunks will be open from 6:30-7:15.
#2  The hotdog and chili supper will be served from our fellowship hall (Bradley Hall). Look for the walkway marked with orange fencing to guide your way.
#3  Face painting will open at 5:00 in Bradley Hall.
#4  Parking!   Parking will be available in the lower lot, but will only be accessible from Ocotea Street.  Additional parking will be available on the other side of Ocotea at Ridge Road Baptist Church—thank you to our neighbors!
#5  Hurricane Relief Offering   The meal is free, but we will be collecting an offering to help folks recovering from Hurricanes Florence and Michael.  The collection jar will be on the serving table.
#6  Please join us and invite your friends!