Highland Full Court is BACK!
With construction in Bradley Hall complete, the full court can now be used. We welcome all people to come and join Neil Smith and Chuck Stuber after Sunday Night Youth Group for full court pick up basketball. No experience needed. We are here to play and have fun.
We would love to have enough for at least Five on Five games, but the more the merrier.

Who is welcome? EVERYONE! If you are a youth, parent of a youth, adult in the congregation, friend, family, or anyone interested in playing basketball, come and play! If you know of someone interested in basketball, extra exercise, meeting new people, or getting involved at Highland, please reach out and let them know about basketball starting back at Highland!
When? March 15th at 7:00. This will be on-going EVERY Sunday following the March 15th launch
Time? 7:00 – 8:30
Bring a change of clothes and appropriate shoes.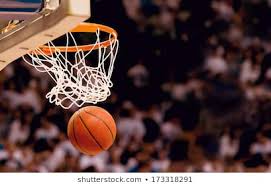 If you are interested, email Neil Smith at neil@highlandumc.org